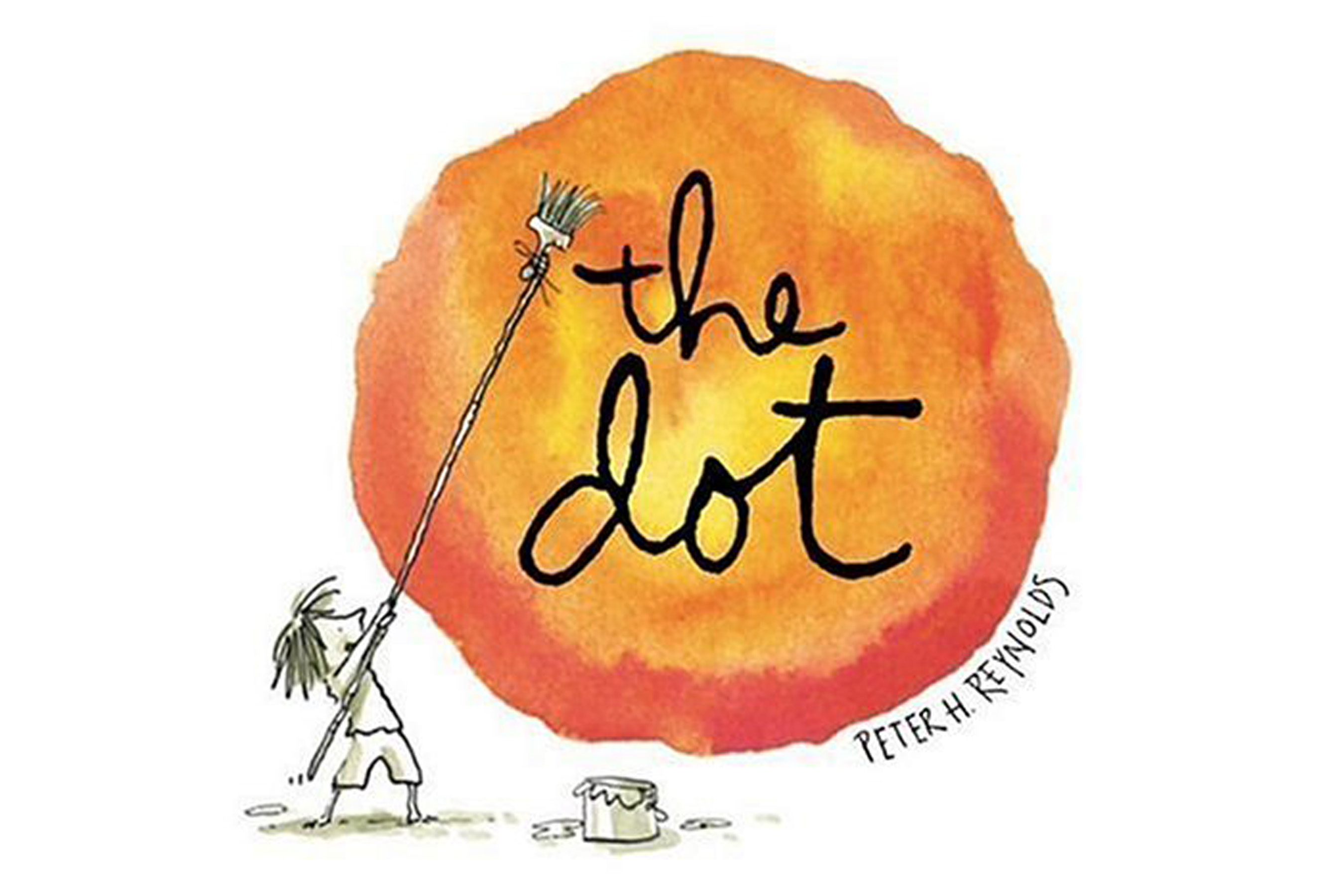 Someone once said so many books, so little time.  These timeless books are well worth becoming part of your child's bedtime ritual.  Harold and the Purple Crayon and From the Mixed-up Files of Mrs. Basil E. Frankweiler have been entertaining kids for decades and are already beloved classics.  Newer books such as the creative The Day the Crayons Quit has already proved popular and earned its place on the New York Times best seller list.
Below are of some of fridgeARTS favorite art bedtime stories.  A few may be out of print, but are worth the trip to your local library or second-hand bookshop.
In the comments below, please share your favorite art books for kids.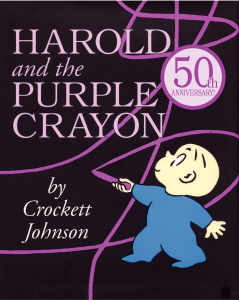 Harold and the Purple Crayon
by Crockett Johnson
This classic art bedtime story originally published in 1955 follows Harold and his purple crayon as he goes on a walk. Everything he draws becomes real from the pies, to the monster, and the ocean. The story winds down with Harold searching for his own window and upon finding it draws himself into bed.
Inspired, as a child, by Harold's creations I took a green (not purple, my favorite color) crayon and added my own doodles to the pages.
Rembrandt Takes a Walk
by Mark Strand
illustrated by Red Grooms
Tom goes to stay with his rich art-collecting uncle. The walls are full of amazing paintings by masters such as Cézanne and Rembrandt, yet the fridge is bare. While hunting for something to eat he reaches into a Cézanne still-life grabs a few apples and takes a bite out of one.  Unfortunately, he is unable to return the rest of the fruit to the painting as Cézanne painted it.  Rembrandt hanging in a nearby self-portrait offers to help in exchange for a tour of the town.  Keep an eye out for Tom's uncle's tie.
Pish, Posh, Said Hieronymus Bosch
by Nancy Willad
illustrated by Leo and Diane Dillon
If you are fan of the fantastical creatures in Bosch's work, notably The Garden of Earthly Delights, you'll love this book. The artist's creatures come to life and wreak havoc in his house and upset his housekeeper. Hieronymus, however, is unfazed by the chaos.
Art
by Patrick McDonnell
This great book has a young boy named Art who makes art from zigs and zags to the curliest cue. The use of bright colors really make the illustrations come to life.
When I read it to a friend's two-year-old recently she started pulling toys that matched the shapes and colors of the illustrations.
The Dot
by Peter H. Reynolds
Vashti thinks she can't draw, but a bit of encouragement from her teacher to make a small mark is the beginning of a whole series of artworks. This book is inspirational and shows what you can accomplish if you try.
The Day the Crayons Quit
by Drew Daywalt
illustrated by Oliver Jeffers
A hilarious book filled with grievance letters from Duncan's crayons. They are either too tired from coloring in the sky, fighting over who is the true color of the sun, to being bashful over the loss of the paper wrapper.
From the Mixed-up Files of Mrs. Basil E. Frankweiler
by E.L. Konigsburg
The only chapter book on the list but I couldn't exclude it as it is a particular favorite.
In this 1967 Newbery Medal winning book Claudia and her brother James run away to the Metropolitan Museum of Art.  Once there they try to solve the mysterious attribution of a recently acquired angel sculpture.
A few years ago while introducing Milton Esterow, former editor and publisher of ARTnews, for a lecture on collectors at the Metropolitan Museum of Art, Harold Holzer, the Met's senior vice president for public affairs, informed the audience that this book was inspired, in part, by a New York Times article written by Esterow. [Disclaimer: I worked for Milton Esterow for a number of years at ARTnews.]
Image of Harold and the Purple Crayon courtesy HarperCollins Publishers