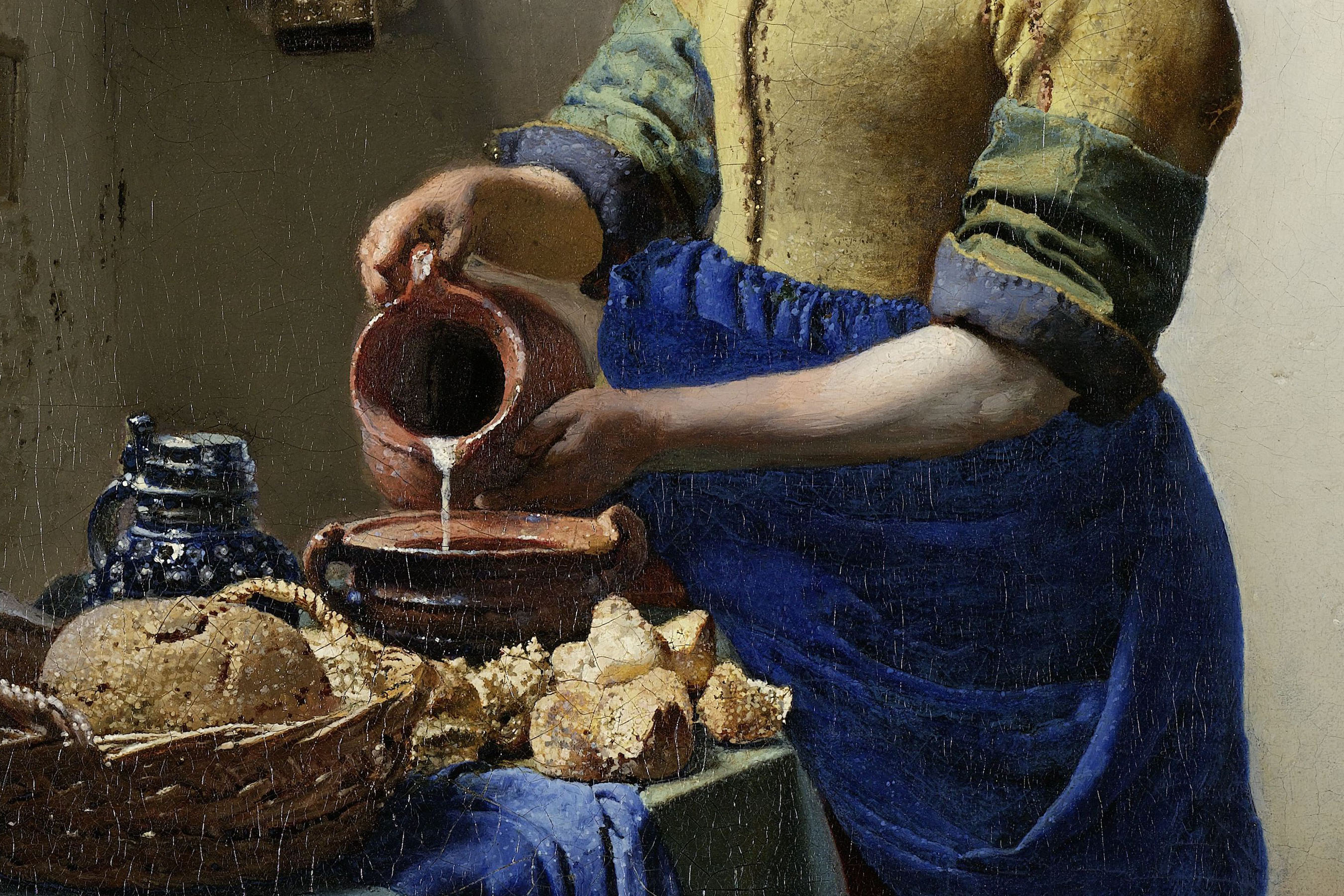 What an interesting painting! What do you see? Taking a child to a museum or looking at art can be an extraordinary way to encourage not only an appreciation of the arts, but to strengthen powers of observation, build language skills, enhance vocabulary, and encourage discovery and problem solving. It's amazing how perceptive and curious young children are about art.
While visiting the Uffizi Gallery in Florence, I was in awe of a class of nursery school kids, probably 3 years old, with their teacher sitting in front of Raphael's Madonna of the Goldfinch. Imagine my delight watching the children and teacher having a conversation about what they saw. Even if I didn't understand the language spoken, it was obvious that each child was engaged in the activity. They were mesmerized and eager to add their ideas! The fact that figures in the painting were unclothed didn't seem to matter. As an American art teacher, who taught in an elementary school where some parents asked the principal to remove art books that contained nudes from the school library, I was enchanted by the choice of the painting.
An art museum can be overwhelming, with crowds of people, guards, sights, sounds, endless galleries of paintings, sculpture, ART. You can make it friendly and fun. Less is best, pick a section or gallery and focus on one or two artworks on your visit. Can't get to a museum? Use the vast resources of the Internet (every art museum has a website) to find a piece of art to appreciate. Check out the art books at the public library.
Here's where it becomes fun. Start the conversation. Find an interesting painting that you like or one that your child is drawn to. Ask a few leading questions. WHO is in the picture? WHERE are they? WHAT is going on? WHY are they doing that? WHEN does it take place? Really look at the image – is it day or night? How can you tell? Check out the clothing, it's a great clue to when the action takes place. HOW does it make you feel? Check out the colors, shapes, lines, textures, values (light and dark) and the use of space. Are objects near or far? HOW did the artist show this? The list is endless and so is the conversation.
One last bit of advice – let this be child-centered. Read the cues and know when it's time to move on.
To get you started here is a selection of artworks that tell a story.
Pieter Bruegel the Elder
Metropolitan Museum of Art, New York
Mary Cassatt
National Gallery Of Art, Washington, DC
Domenico Ghirlandaio
Louvre, Paris
Pablo Picasso
Museum of Modern Art, New York
Tar Beach (Part I from the Woman on a Bridge series)
Faith Ringgold
Solomon R. Guggenheim Museum, New York
Georges Seurat
Art Institute of Chicago, Chicago
Johannes Vermeer
Rijksmuseum, Amsterdam
Grant Wood
Art Institute of Chicago, Chicago